Brief Biography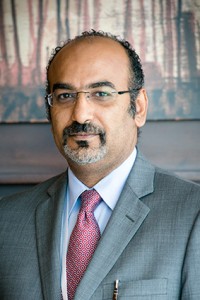 Khaled studied Bachelor of Commerce Major in Accountancy on July 1993 at Alexandria University in Egypt. On June 2000, he completed his Masters Degree on Quality Management at Arab Academy for Science and Technology & Maritime Transport which is an Accredited Academy by University of the West of England in United Kingdom.
He also attended several trainings and completed various certifications and professional Licenses from 1995 to 2010.
Career History
Khaled started his career as a Business Consultant at International Executive Service Corps (IESC) in Cairo, Egypt for 3 years wherein he was a part of a non-profit project funded by the U.S. Agency for International Development (USAID). In the same company, Khaled was promoted as Manager of Quality & Training from September to April 2003.
Starting 2005, Khaled started working on different government institutions. He became Director for Consulting and Training for Dubai Institute for Human Resource Development (DIHRD) Dubai Institute for Human Resources Development (DIHRD) – a national training firm aiming to enhance the excellence in the public sector by providing training related to Dubai Government Excellence Program.
Khaled also worked for Dubai School of Government (DSG) as the Director wherein he acted as an Associate Dean for Executive Education for 5 years. The Dubai School of Government is a research and teaching institution focusing on public policy in the Arab world.
In the year 2011, Khaled moved from United Arab Emirates to Qatar and worked for Qatar Leadership Centre (QLC) as the Director of Strategy and Performance from December 11 to June 2013. Qatar Leadership Centre (QLC) is a government initiative which aims to advance the leadership potential of Qatar by seeking out Qataris with proven talent and developing their leadership potential to the maximum.
After finishing his term on QLC, he went back to United Arab Emirates and presently an Advisor at the Prime Minister's Office.
Employers
U.A.E. Prime Minister's Office
Qatar Leadership Center
Dubai School of Government
Dubai Institute for Human Resources Development
Axon Solution Limited
International Executive Service Corps
Executive Management Solutions